As industrial America chugged along in the postwar boom years, its waste extracted a growing toll on citizens across the country. Cities experienced crisis levels of smog, while rural communities were plagued by toxic runoff from mining and manufacturing operations.
In the late 1960s, the hellish images of the burning Cuyahoga became a powerful symbol for the nascent environmental movement. Environmentalists recognized that pollution did not just threaten wildlife but also human life. They mobilized millions of Americans to demand clean air and water. In response, the Nixon Administration created the Environmental Protection Agency (EPA) in 1970. That same year, Congress passed the landmark Clean Air Act.
Over the past half-century, the EPA and the Clean Air Act have dramatically reduced environmental pollutants and improved the health of all Americans. Despite this successful legacy, the EPA is facing an unprecedented threat. The White House has already rolled back emissions regulations designed to fight climate change and air pollution. By reducing efficiency standards, these rollbacks will cost consumers money. However, by reducing air quality, they may cost Americans far more than that.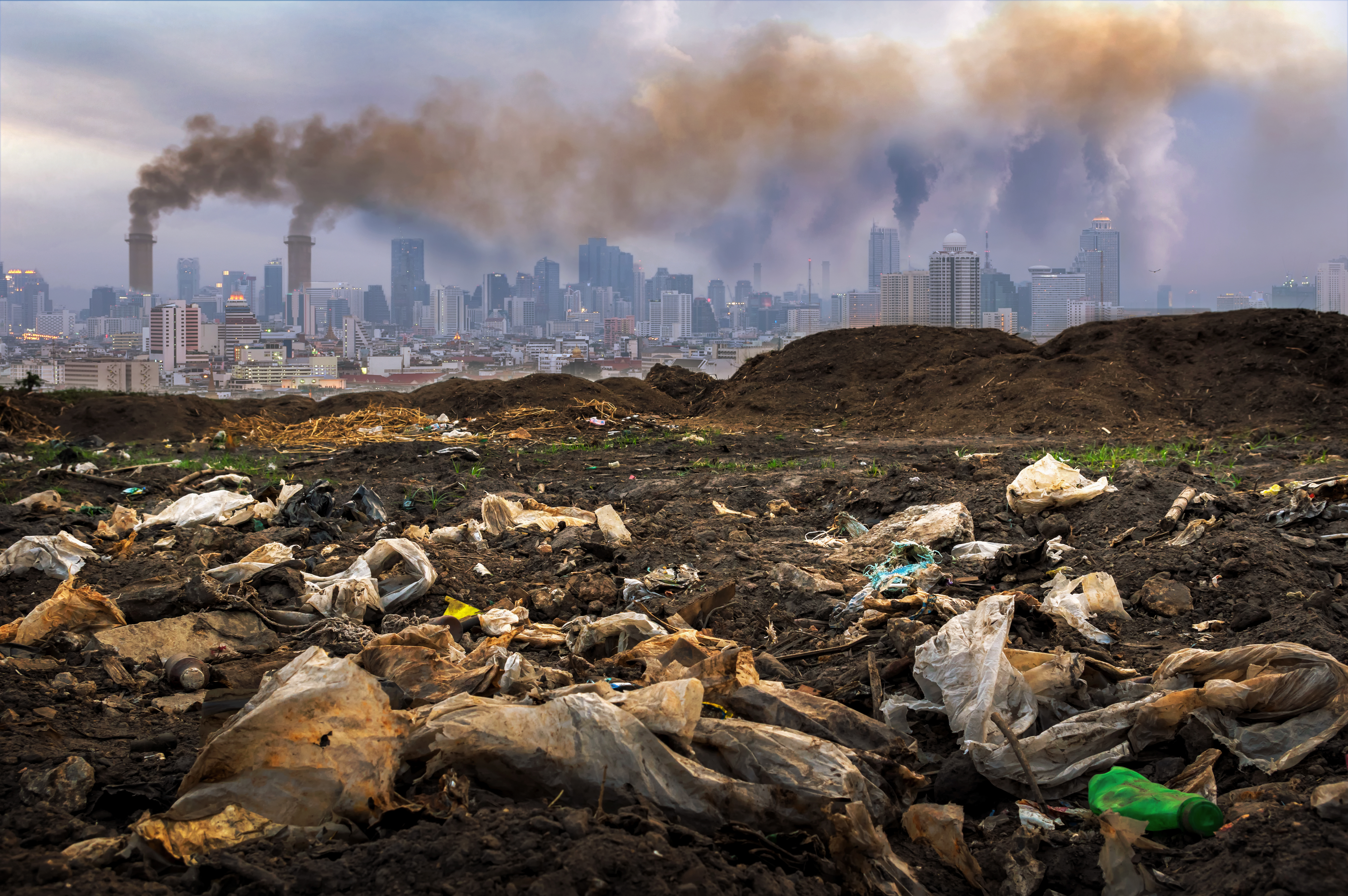 De-smogging our skies
Before the EPA and the Clean Air Act, many of America's most iconic cities were environmental disaster areas. During WWII, Los Angeles experienced its first major smog, panicking residents who thought they had been exposed to a Japanese gas attack. After the war, industrial emissions and packed freeways made Los Angeles synonymous with smog. In New York, air pollution ate away at stone façades, leaving once bright marble a dirty black and grey. One could only imagine the effects on residents' lungs. In manufacturing centers like Detroit, toxic waste accumulated, turning vast stretches of Lake Erie into dead zones.
As these unhealthy and unpleasant conditions worsened, Americans acknowledged the urgency of addressing air pollution. The Clean Air Act gave the EPA the tools it needed to clean up our skies. For the first time, the Federal Government established national air quality standards and strong enforcement mechanisms to force polluters to clean up their operations. No longer could businesses use our common atmosphere as a waste dump.
The effects of the Clean Air Act (and its 1990 expansion) have been profound. In the years following the Act's signing, hundreds of thousands of fewer Americans died from air pollution, and millions avoided debilitating respiratory illnesses. Since 1970, air quality has improved dramatically, as concentrations of dangerous pollutants have plummeted by almost 75%. A comprehensive University of Chicago study estimates that the Clean Air Act has directly added 1.5 years to Americans' life expectancy.
An economic no-brainer
The Clean Air Act has not only made individuals healthier, but also has made the nation wealthier. The reduced incidence of pollution-related diseases has saved America billions in healthcare costs and helped improve worker productivity. In 2011, EPA analysis showed that in 2010 alone, better air quality resulted in 13 million fewer lost workdays.
Air quality standards have also driven technological advancements, as firms across the economy have improved products in order to limit pollution. A key example is the increased fuel economy of modern American automobiles, which saves American consumers money.
Despite loud claims to the contrary, environmental regulations have had minimal impacts on producers. Data from U.S. manufacturers indicates that compliance with all EPA regulations (not just the Clean Air Act) costs far less than one-percent of total industry revenues.
The benefits of a healthier workforce and more efficient products has made the Clean Air Act a clear economic winner. President Obama's EPA Administrator Lisa Jackson explained that "for every dollar we have spent [on clean air regulations], we get more than $40 of benefits in return." A peer-reviewed study by the EPA corroborated this impressive claim. The study calculated economic gains in a variety of ways, and even under the most conservative assumptions, benefits of the Act were many times greater than costs. The study estimated a middle value for the cumulative benefits at $2 trillion in 2020. That value does not even include the major environmental advantages that lower emissions will have in slowing climate change.
Going backwards?
After decades of improving air quality, Carnegie Mellon researchers found that pollution levels are rising across America. A key driver has been the Trump Administration's all-out assault on environmental regulations. Since taking office, Trump has eliminated or announced plans to eliminate nearly 100 different regulations.
One of the largest rollbacks concerns fuel economy and greenhouse gas emissions standards. Lower efficiency standards will hit American consumers with billions in extra fuel costs while spiking U.S. transportation emissions over 10%. Not only did the administration's own experts find that the rollback would hurt consumers, but automakers themselves have raised alarms. Last year, 17 major automakers sent the White House a letter saying the reduced standards would hurt their global competitiveness and put American jobs at risk.
Beyond harming the planet and the American economy, these additional emissions will increase the number of pollution-related deaths and illnesses. Air pollution already kills 130,000 Americans each year. The growing links between Covid-19 fatality rates and air quality make this issue more urgent than ever.
For a half-century, the Clean Air Act has helped us all breathe easier. Now, we must defend our right to clean air as if our lives depend on it, because they do.